About Tsuga heterophylla 'Goldleaf': We discovered this vibrant Western Hemlock sport up by White Pass atop a bluff, making it a challenge to access, and even dangerous once the snow begins. After several years of observation, there was a melt in early November 2021 between snow falls, finally providing an opportunity to access it for harvest!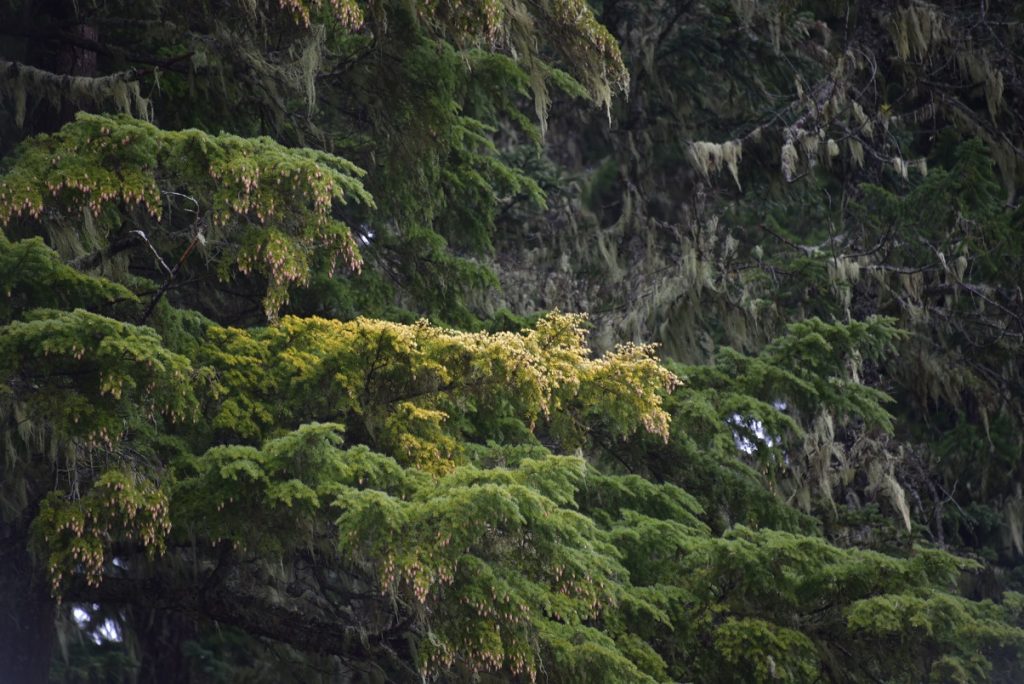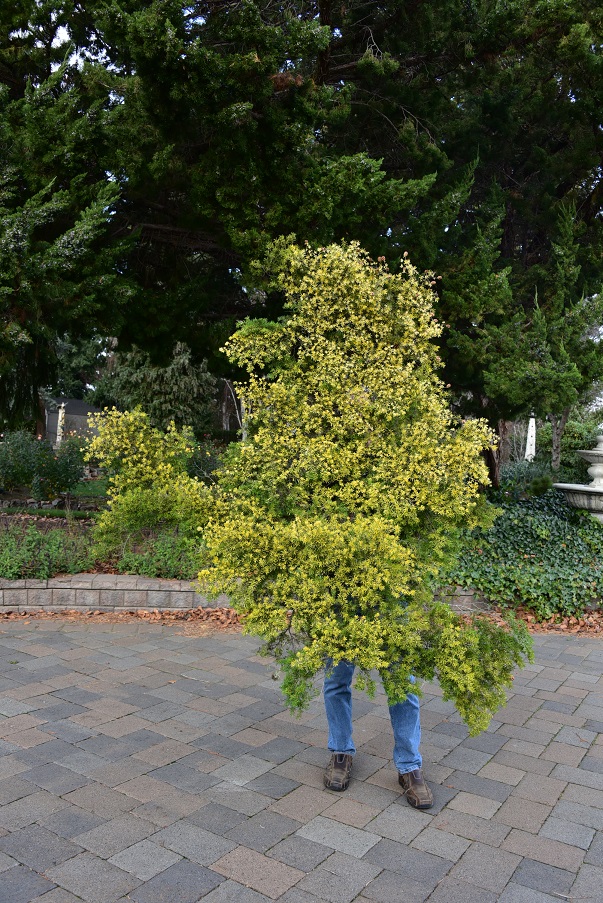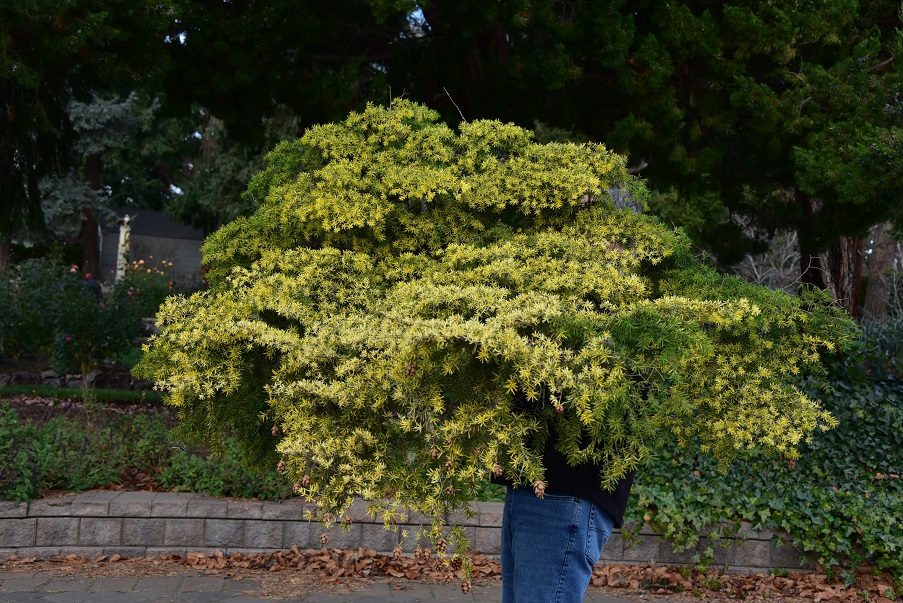 This beautiful Western hemlock golden sport appears to be dependent on sunlight to bring out it's color. It was fully exposed to the sun, facing south, without obvious needle burn. In contrast, another of our variegated Tsuga discoveries, 'Cascade Confetti' is not sun dependent for it's golden color. It will be interesting to see how they compare as they get older.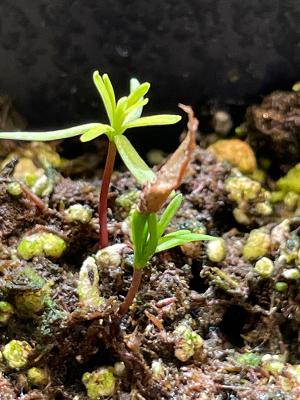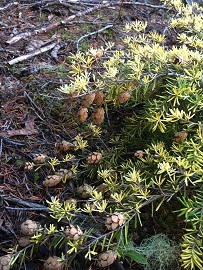 This Western hemlock golden sport had numerous cones and there were still some seeds remaining in the opened cones when we harvested the sport! We refrigerated them and the seeds are beginning to germinate. Some of the seedlings appear yellow! Updates to follow!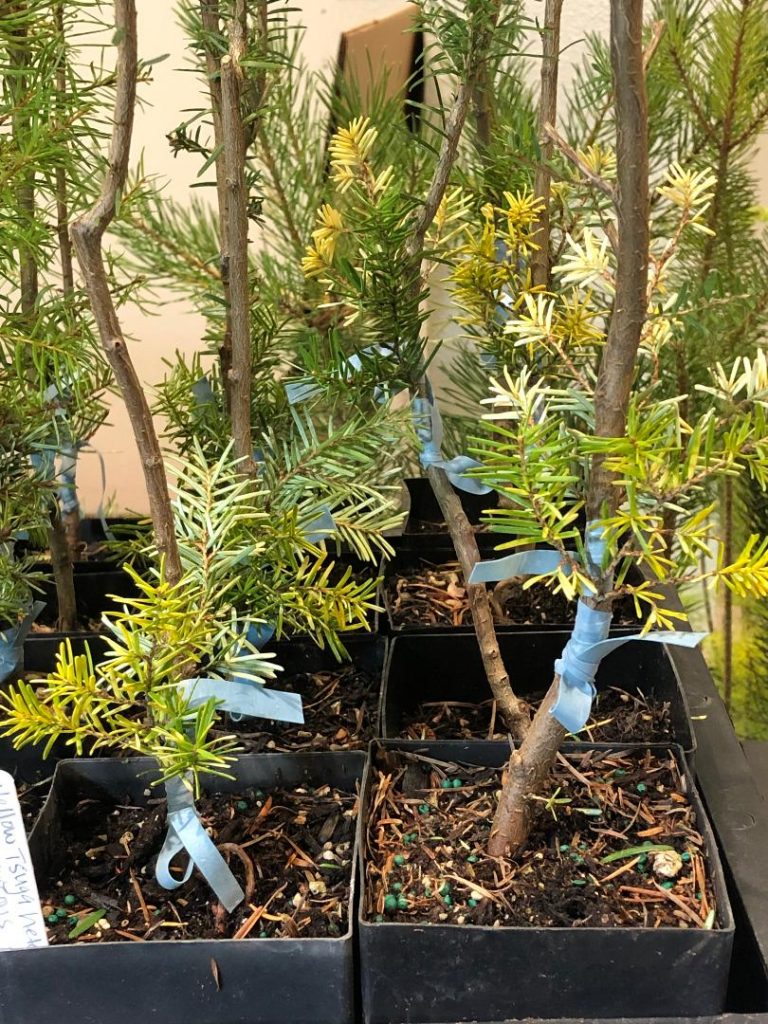 Mike & Paulie Seidel from Crowfoot Nursery kindly grafted and rooted some of the scions. Looking forward to see their progress in the spring!