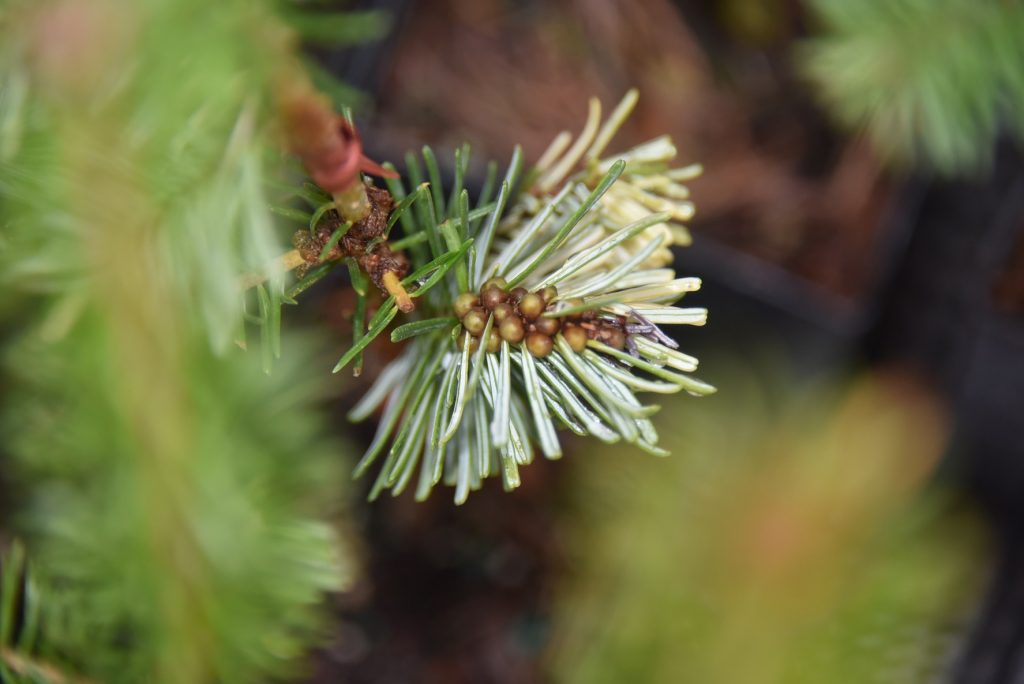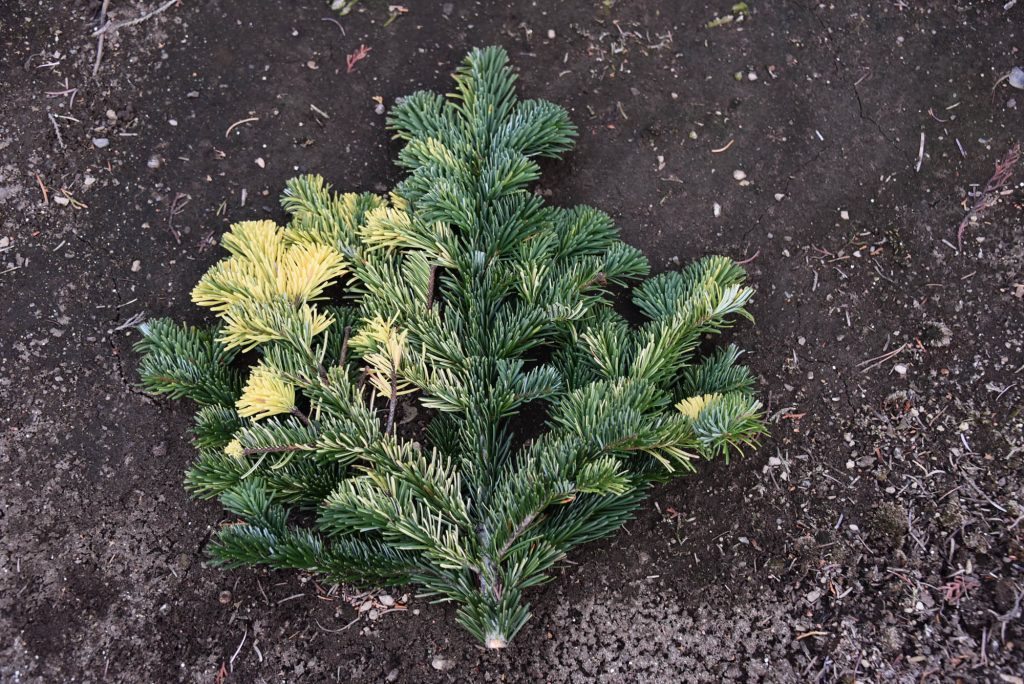 About Abies amabilis 'Colorific': This intensely colorful Pacific silver fir variegated sport was discovered during the summer of 2020.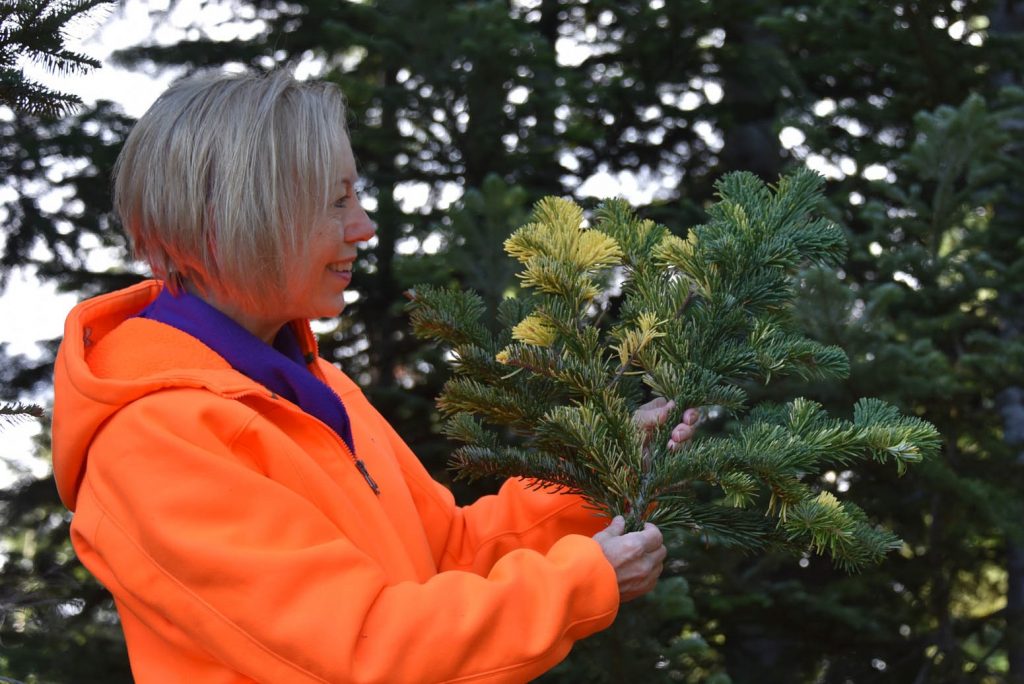 The very large heavily variegated branch, measuring greater that 10 feet in the tree, was the most vigorous and healthy of any of the variegated amabilis specimens we have found so far. The other Davison variegated Abies amabilis cultivar grafts have met with limited success. Only a few of each have survived, probably partly because they had to be grafted in the fall, due to access issues in the snowy mountains. We are cautiously optimistic that 'Colorific' will be a beautiful and colorful new variegated cultivar that should graft well! We have acquired experience through trial and error, and the branch was so healthy appearing! A few scions of Abies amabilis 'Colorific' were grafted in early November! The cambium was great! We also sent scions to our friend, Paulie Seidel, who has been grafting now for a couple years, with a great success rate! Keeping our fingers crossed!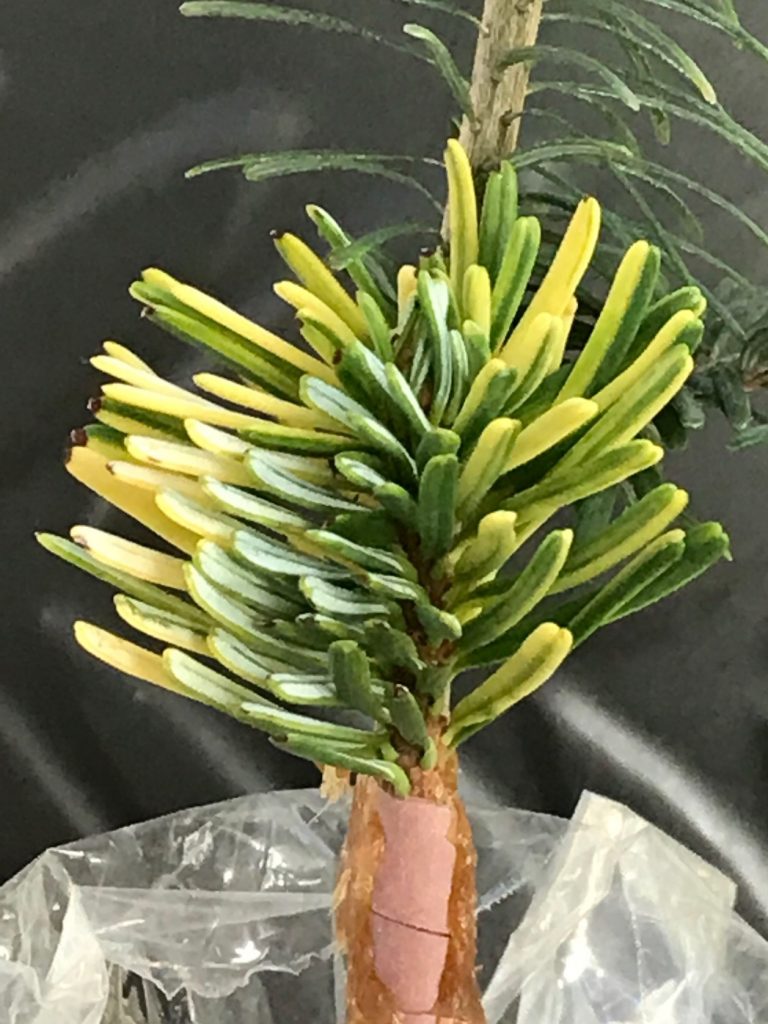 The scions were grafted in early November 2020 on to Abies amabilis understock seedlings. The grafts are covered with plastic baggies to contain humidity (removed for photo). There are more scions on the parent tree for later if this proves to be a good one!