About Abies amabilis 'Little Star': This 'Little Star' was discovered in the Pacific Northwest Cascade mountain range during the summer of 2020. The tiny Abies amabilis broom sat atop the end of a long branch, and became visible as it bounced around in the breeze between the shadows and sunlight. It was illuminated by a ray of sunshine amidst a dark background forest of moss covered branches.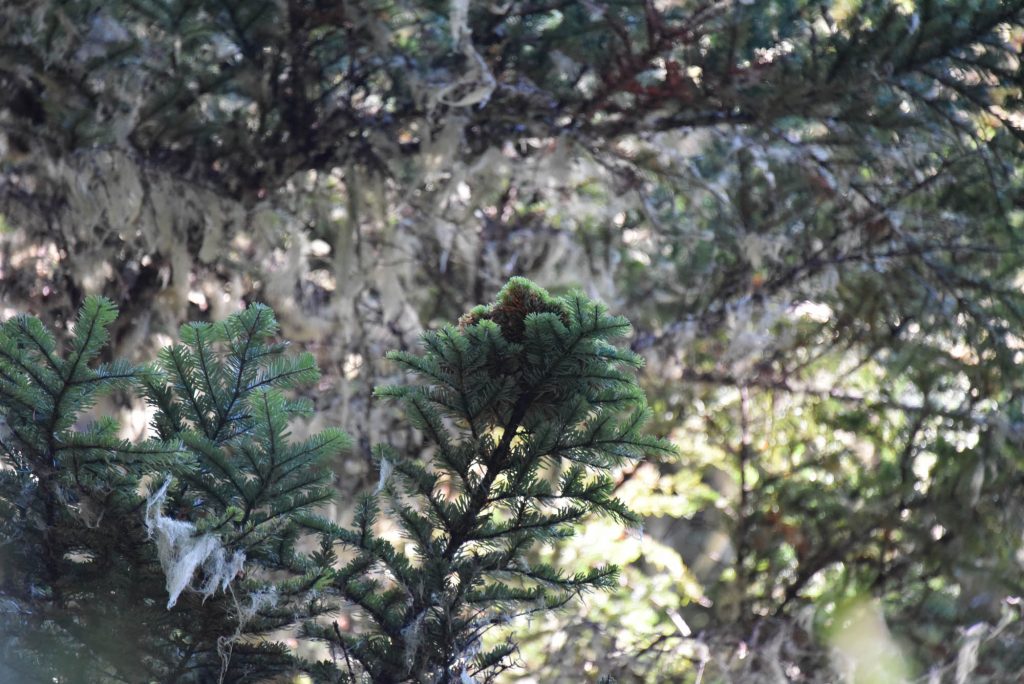 We returned in November 2020, a few days before the first eastern Cascade mountains snow storm of the season, to harvest this conifer broom, along with the beautiful variegated Abies amabilis 'Colorific'. This time, the 'Little Star' was enhanced by the beautiful color change of autumn.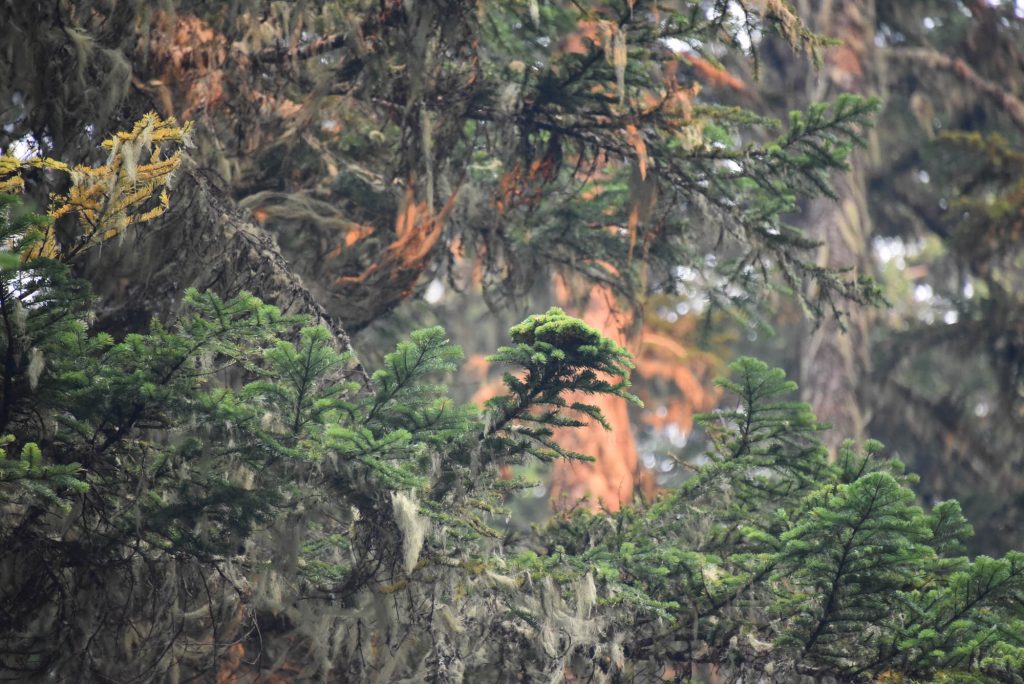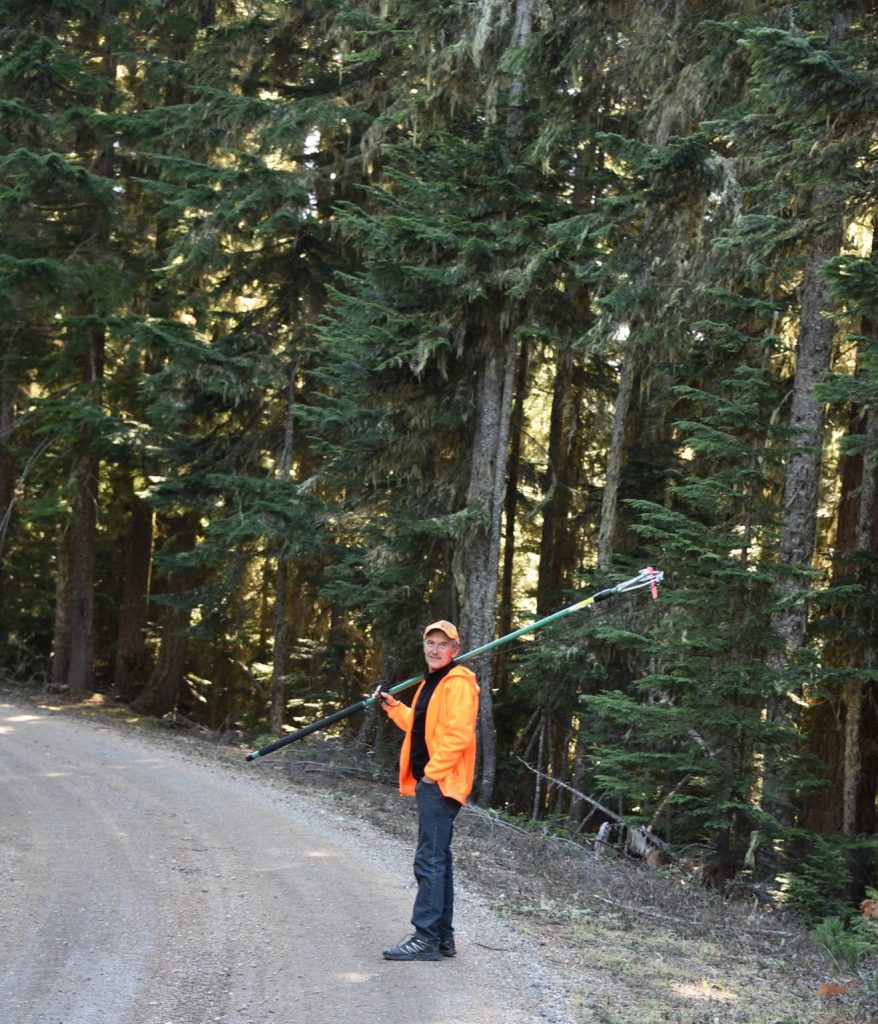 The pruner on a 22 foot pole was too short to reach the broom. The silky saw on a longer pole was also too short, but thankfully, there was a 3 foot stump directly underneath to stand on, and the branch holding the broom was barely within reach!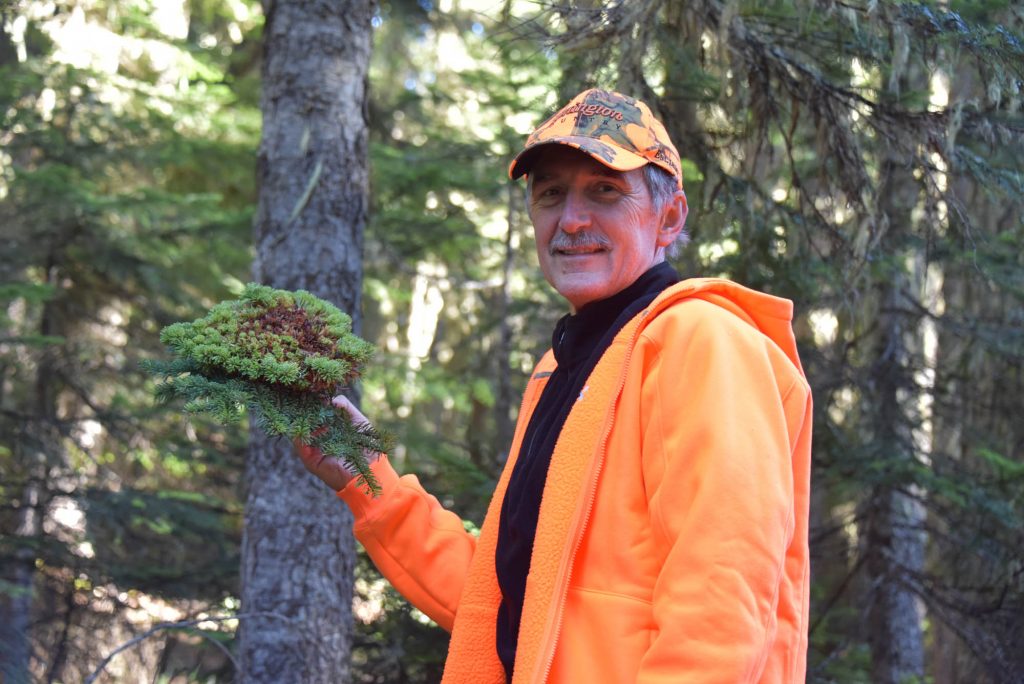 Much to our delight, the Abies amabilis 'Little Star' was a miniature broom with tiny dense short branches! The center had some brown needles. They may have been shaded from of debris collecting in the center of the dense broom.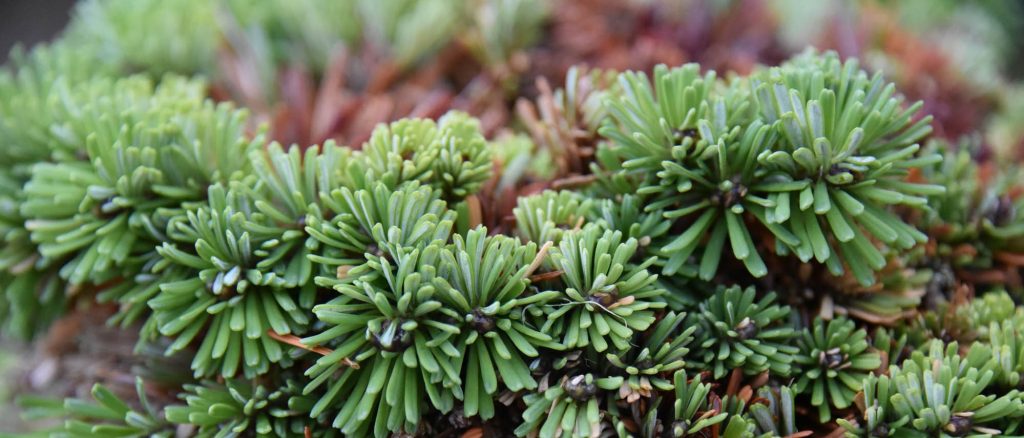 This Pacific silver fir broom was grafted in early November 2020 and the scions of this new cultivar had great cambium for grafting!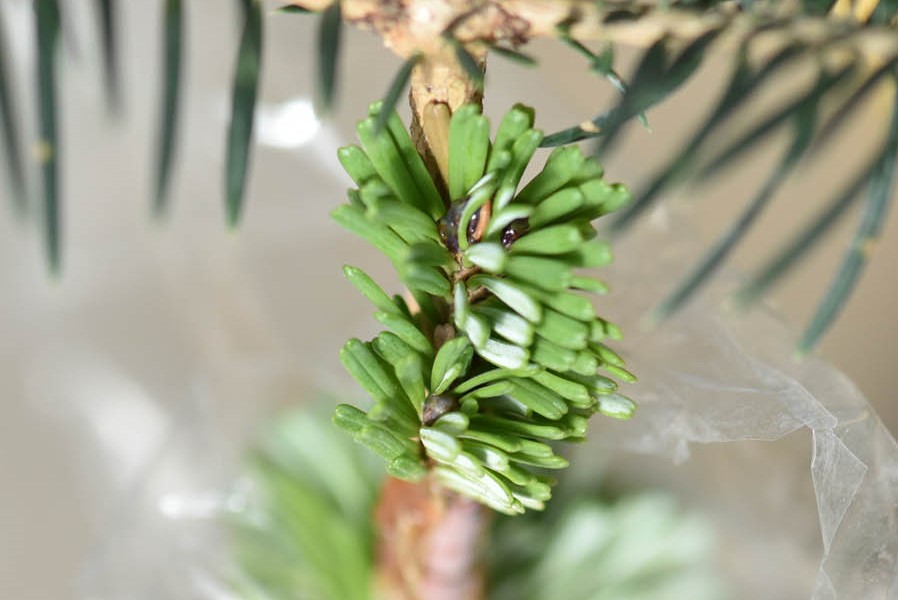 There's a twinkle in it's buds!