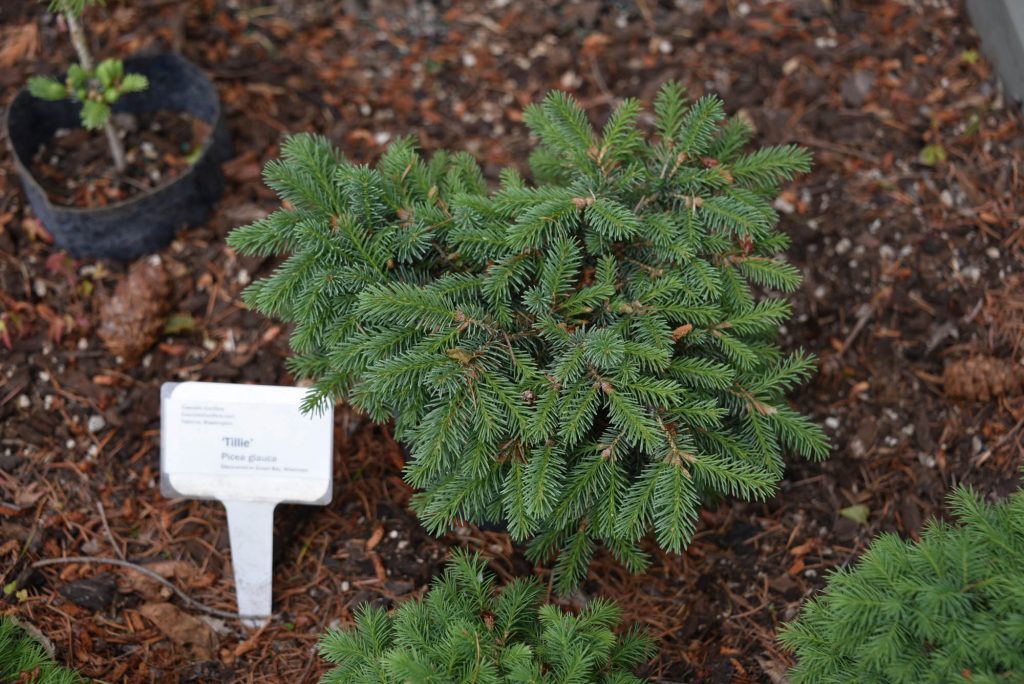 About Picea glauca 'Tillie': This coniferous conifer broom was discovered while visiting Mike's parents who live in Green Bay, Wisconsin. On a trip to Fleet Farm with his dad, the broom was spotted on a lonely mature White Spruce tree in a field across the street. Of course, Mike insisted on his dad making a U-turn to check it out!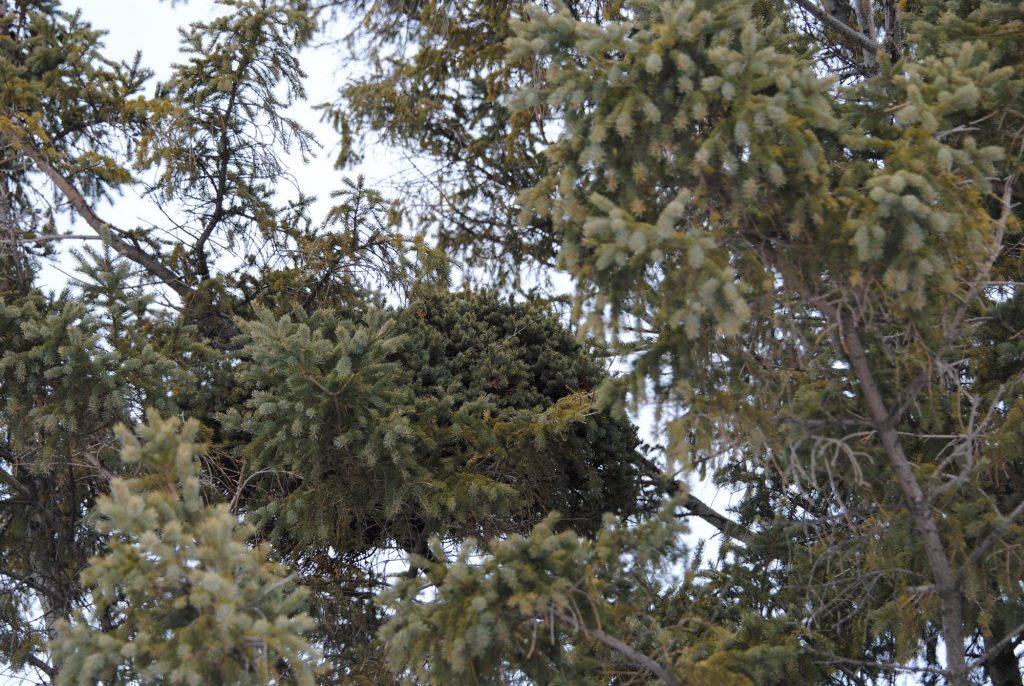 It was quite easy to climb the tree, other than the rain, and much to our surprise, the Picea glauca broom hosted copious quantities of cones.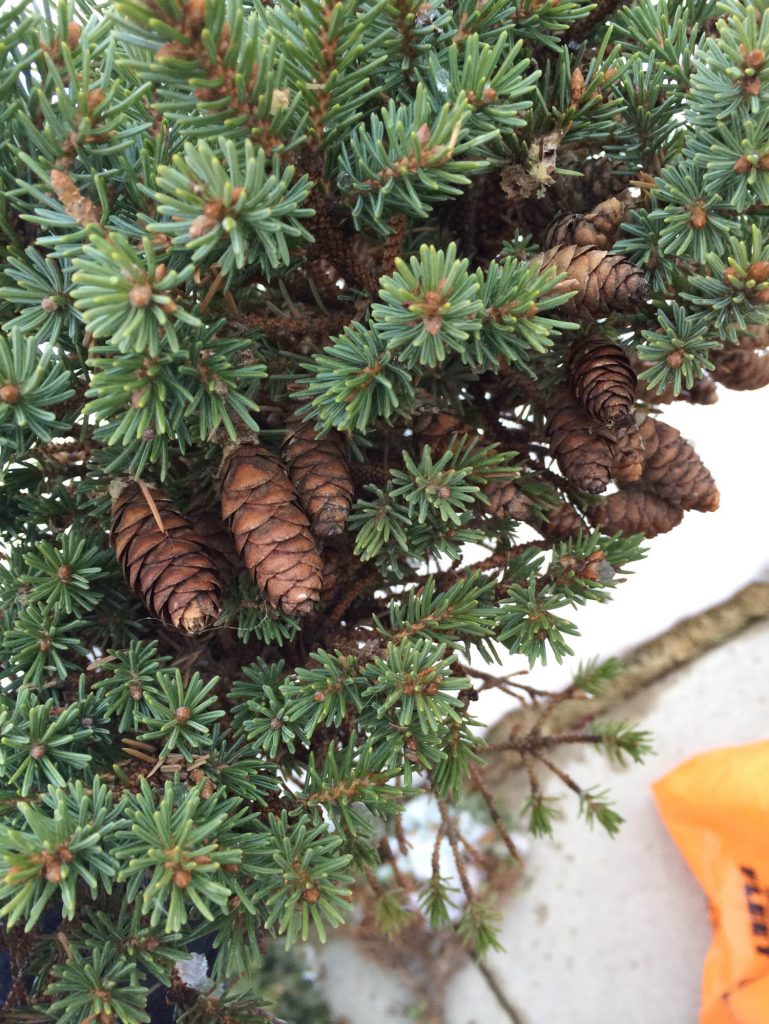 Fortunately, we were able to harvest scions and cones before the tree was removed. This new Picea glauca conifer cultivar was named after Mike's mom, whose nickname is Tillie.
A few of the seeds were germinated and produced 4 'Tillie' seedlings, and they were named after her 4 children. After several years of growth, the seedlings from the broom are globose with tight compact growth, and the foliage is somewhat similar to an Alberta spruce.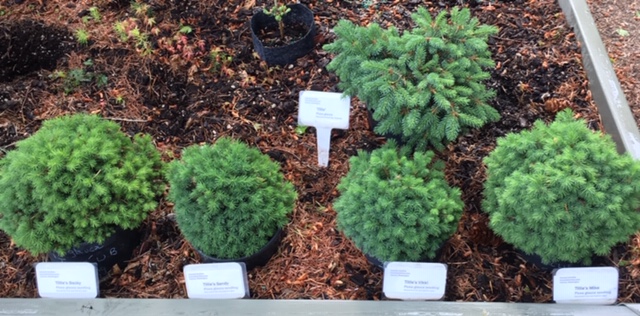 A new Meijer superstore now stands where the lonely tree once stood.