Picea engelmannii 'Whitewater'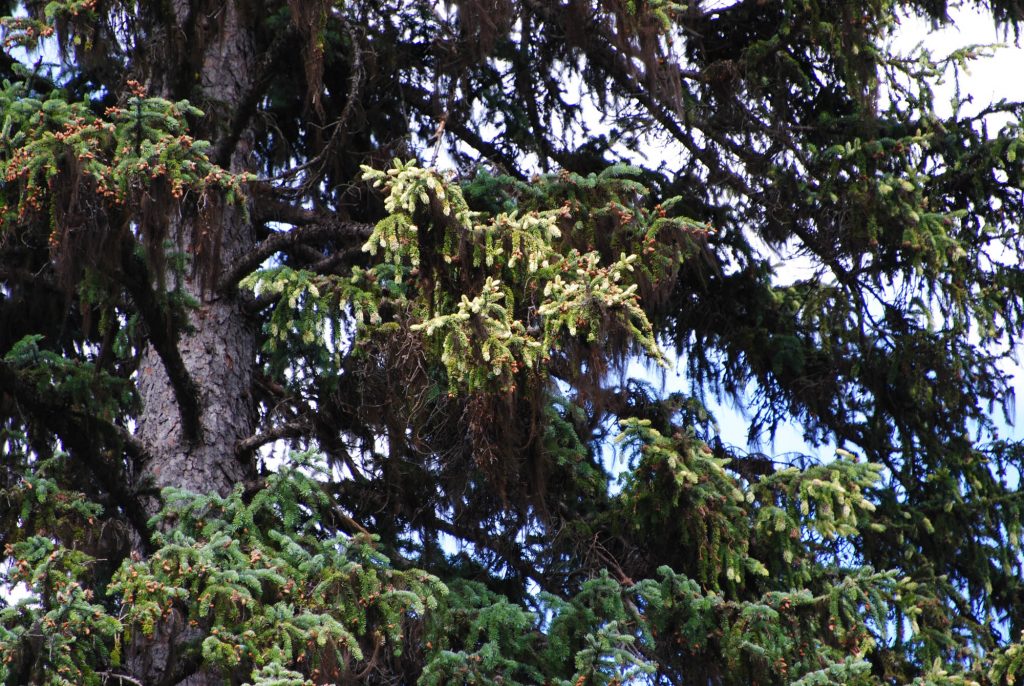 About Picea engelmannii 'Whitewater': This majestic engelmann spruce was discovered towering over a riverbank, and remarkably, it is splashed with creamy white variegated branches. The coloration is intense with Spring push and the color fades slightly but not completely throughout the summer. By the following spring, last year's growth has changed to green, just in time to provide contrast for the beautiful new flush of color!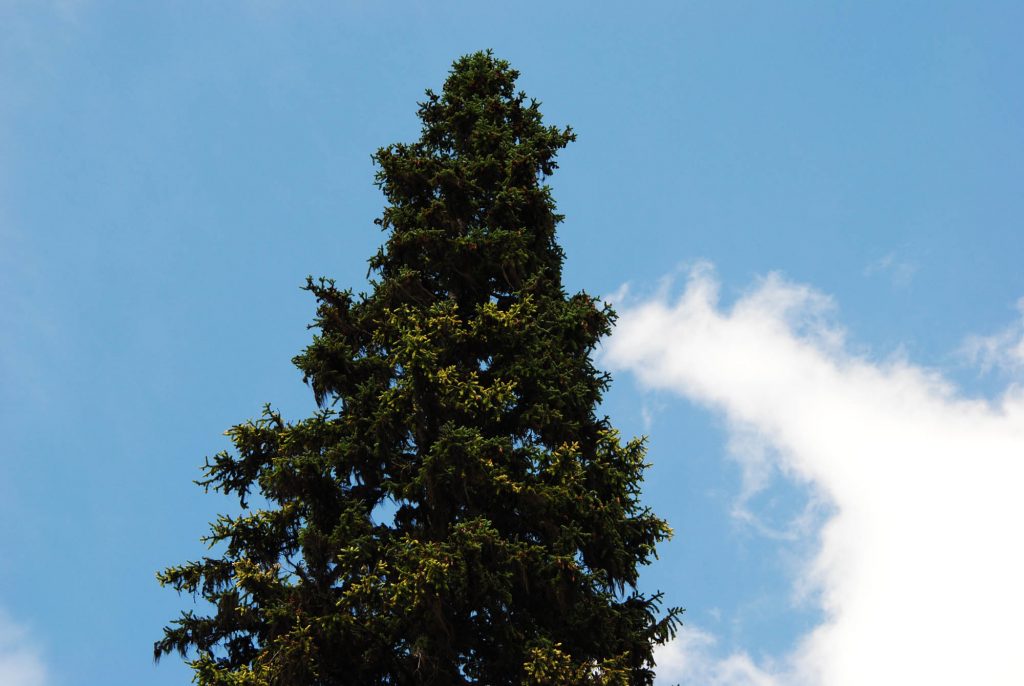 This mature spruce tree, Picea engelmannii, towers above the lower tree canopy, making it challenging to photograph close ups and to retrieve cuttings! The tree was discovered about 5 years ago.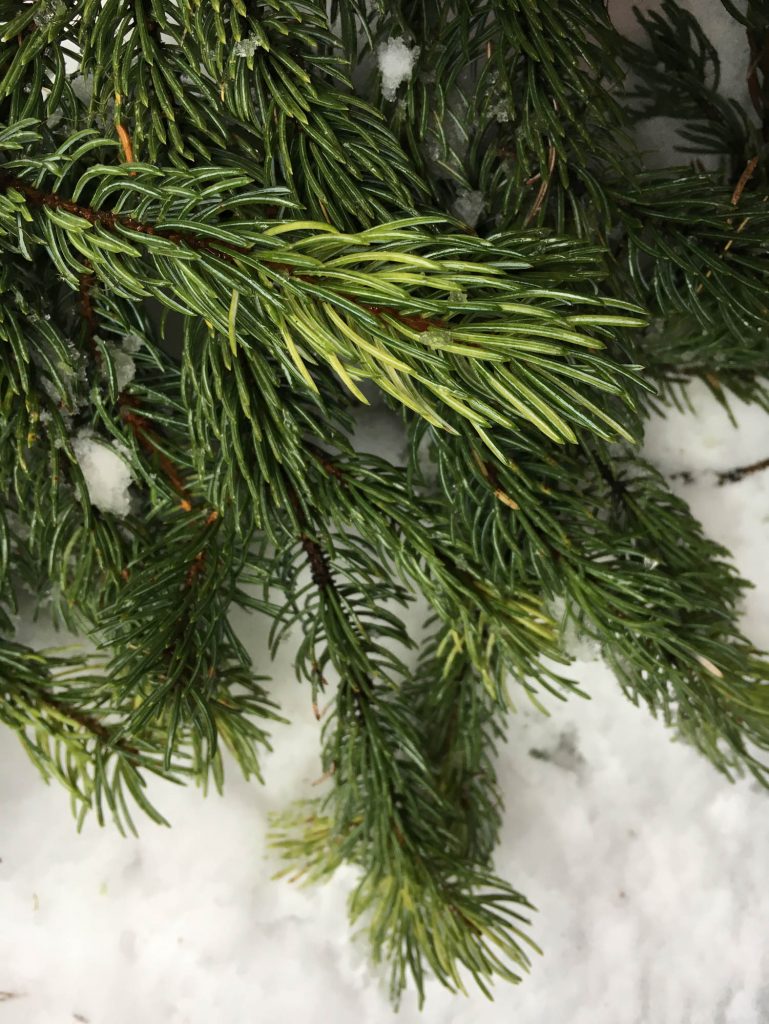 Finally in November 2020, we were able to retrieve some scions of 'Whitewater' during the beginning of the first major mountain snowstorm of the winter season. If we were unsuccessful on harvest day, this beautiful colorful spruce cultivar would have to wait yet another year or more!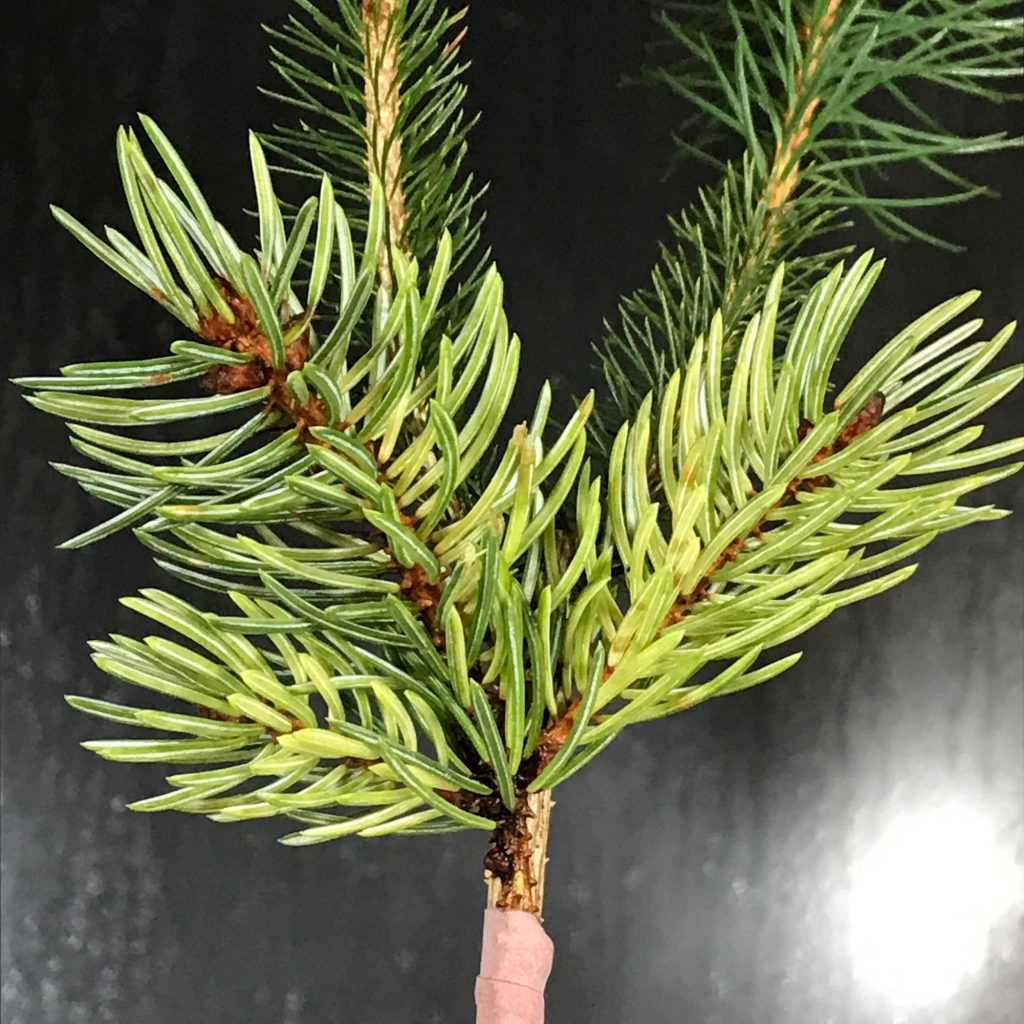 We are very hopeful that our grafts will take, since this is not the optimal time to harvest or graft Picea cultivars!