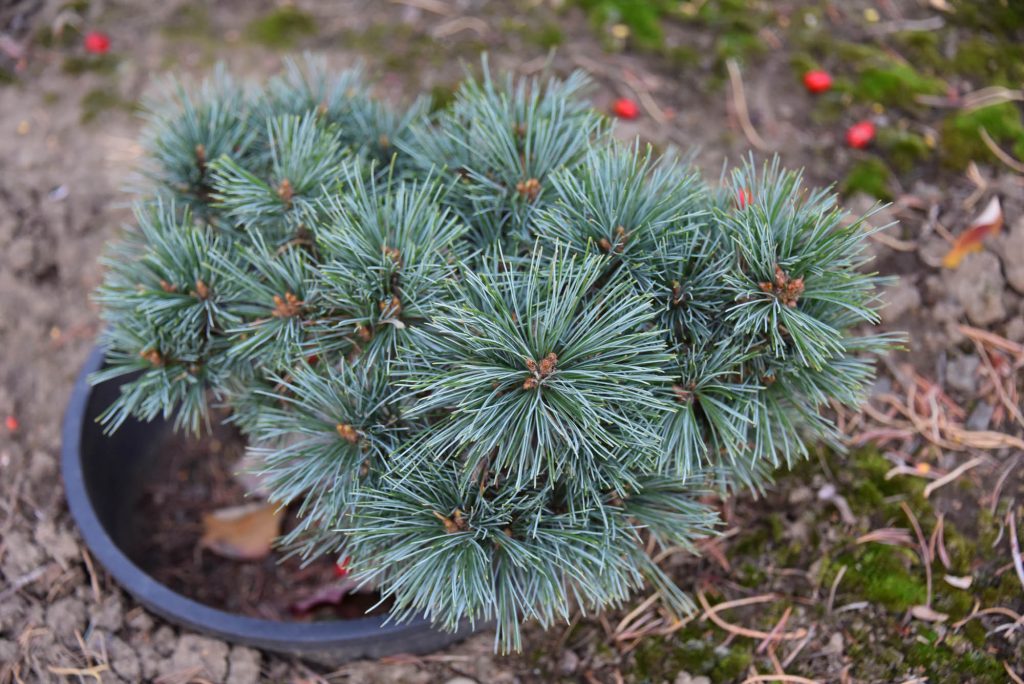 About Pinus monticola 'Mini Monti': This beautiful blue Western White Pine cultivar, above, is almost 5 years old, as of November 2020, and currently measures 8 inches in height by 10 inches wide.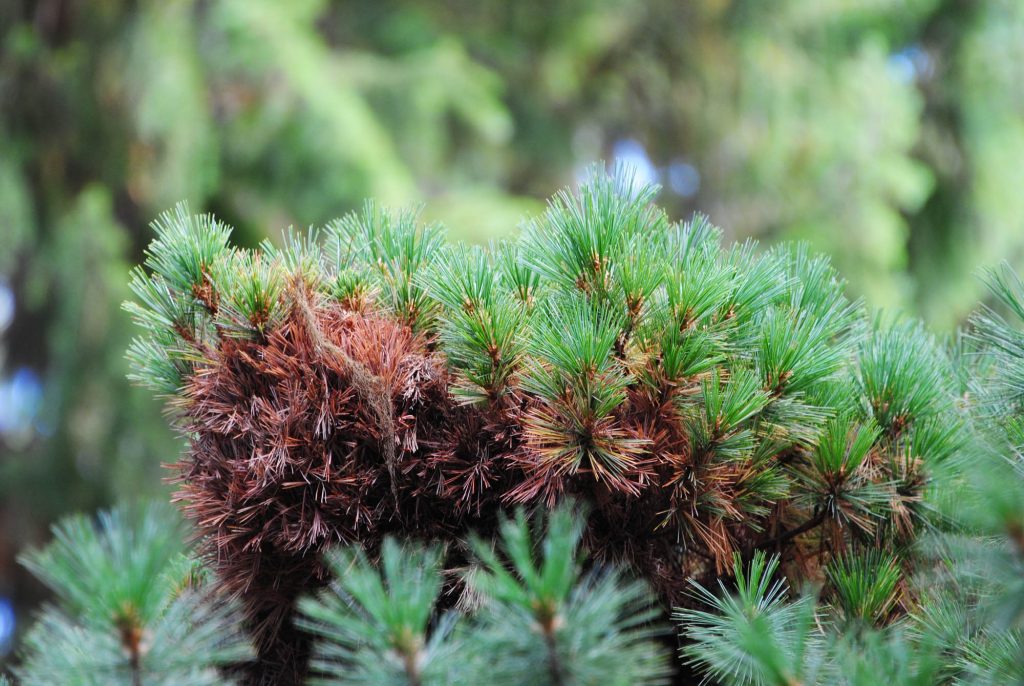 This Pinus monticola broom was discovered in the eastern Cascade Mountain range of Washington. The conifer broom photo above is from August 2015. A few branches from the lower part of this dense broom had died, and the brown discoloration revealed it's location deep in the forest against the green background! We were able to rent a snowmobile in the winter of 2016 and collected scions for many new conifer cultivars, including 'Monti's Gold', during that snowmobile trip.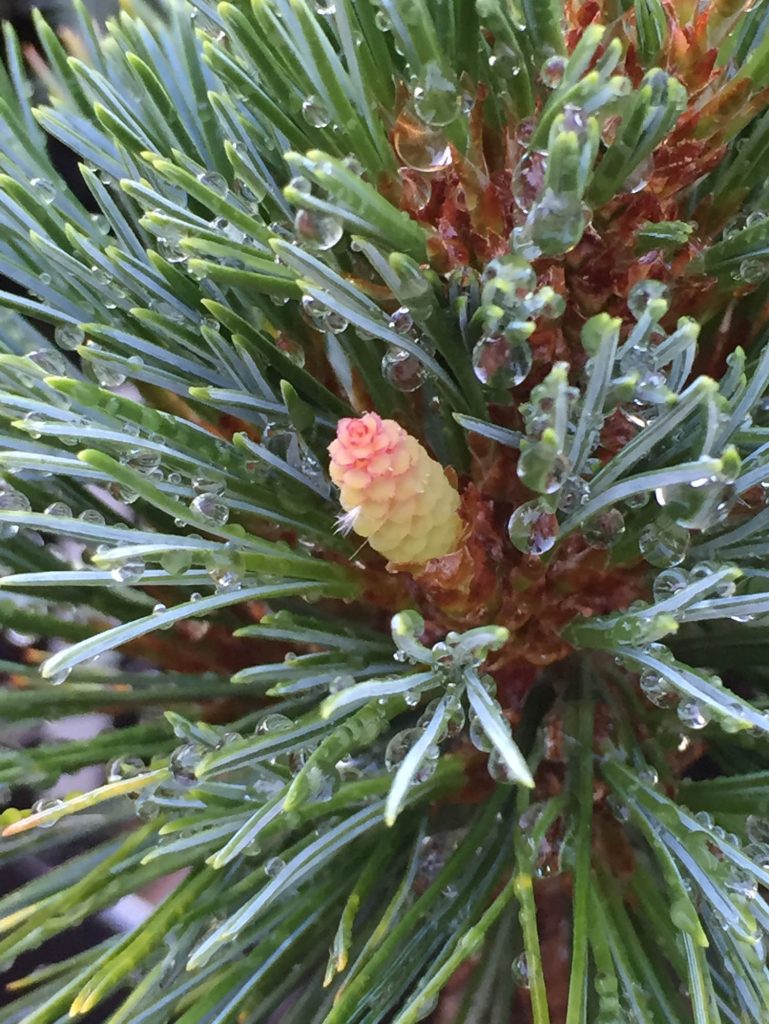 Pinus monticola 'Mini Monti' scions were grafted in February 2016, and, much to our surprise, the newly grafted cultivar actually produced small cones the same year, in June 2016!