About Pinus parviflora 'Netsuke': This Japanese White Pine cultivar is a tiny specimen grown from a seed produced by 'Kinpo'.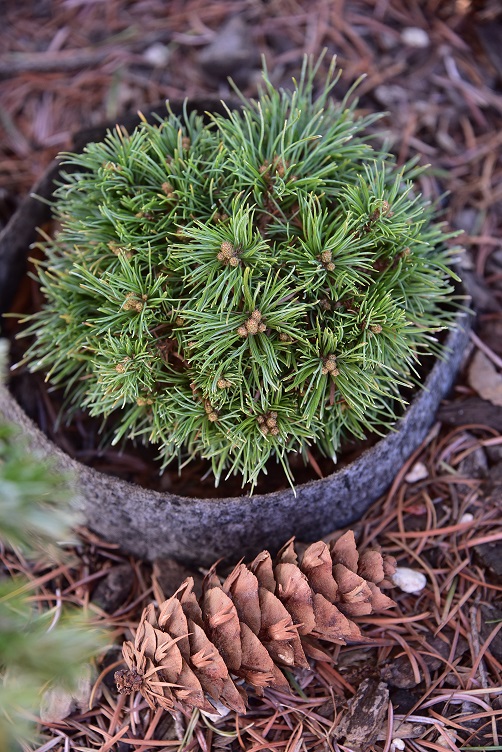 This tiny 6 year old Japanese white pine tree, 'Netsuke', is a new cultivar of Pinus parviflora that originated from a 'Kinpo' seed. Unlike its popular parent, 'Netsuke' is a tiny globose bun with less than 1 inch annual growth. 'Netsuke' needles are 1/2 to 1 inch in length and have beautiful hues of blue and white. 'Netsuke' is a befitting name for this cute little cultivar since it gives homage to the spirit of the craft.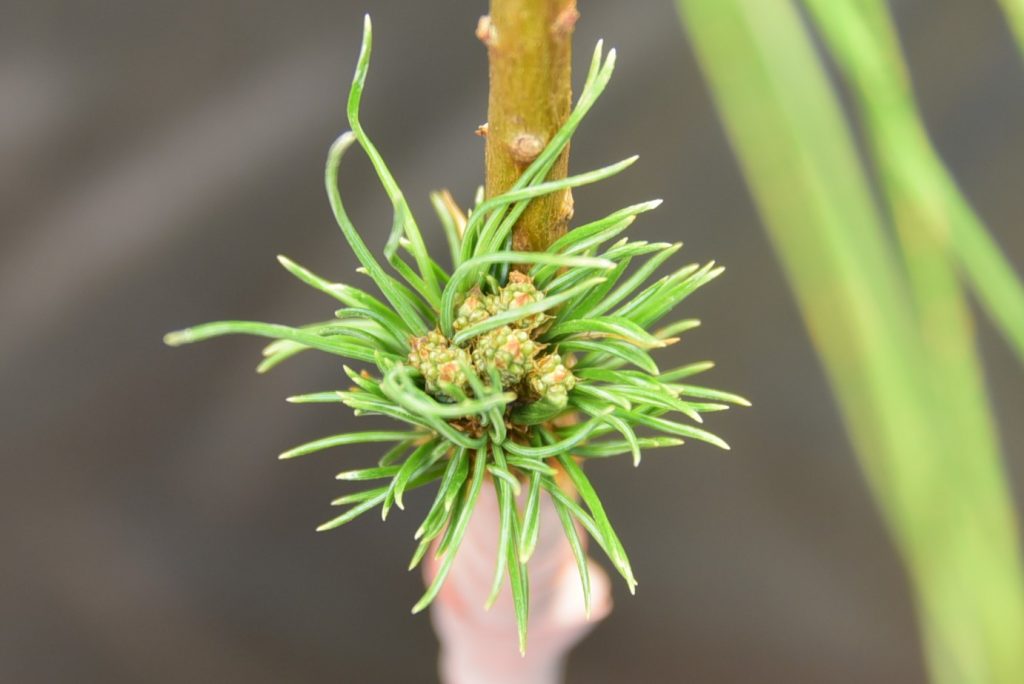 'Netsuke' is our second Pinus parviflora cultivar. Our first Japanese White Pine cultivar was a witches broom found at the Yakima Arboretum, which we named 'Ooh La La'!