Pinus resinosa 'Packerland'
About Pinus resinosa 'Packerland': This beautiful green and yellow variegated red pine was discovered along a country road north of Green Bay! It was found among a row of Pinus resinosa that appeared to have been planted for a windbreak. We returned on Superbowl Sunday to grab a few scions, along with cuttings of Pinus sylvestris 'Platinum Ridge' and Picea glauca 'Tillie'.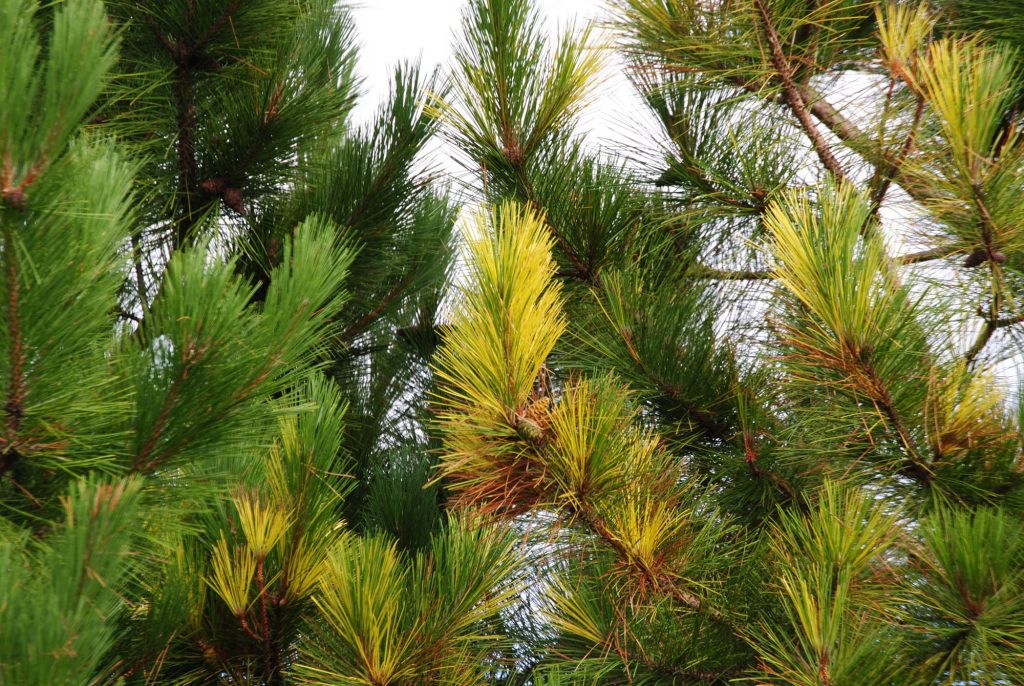 GO PACKERS!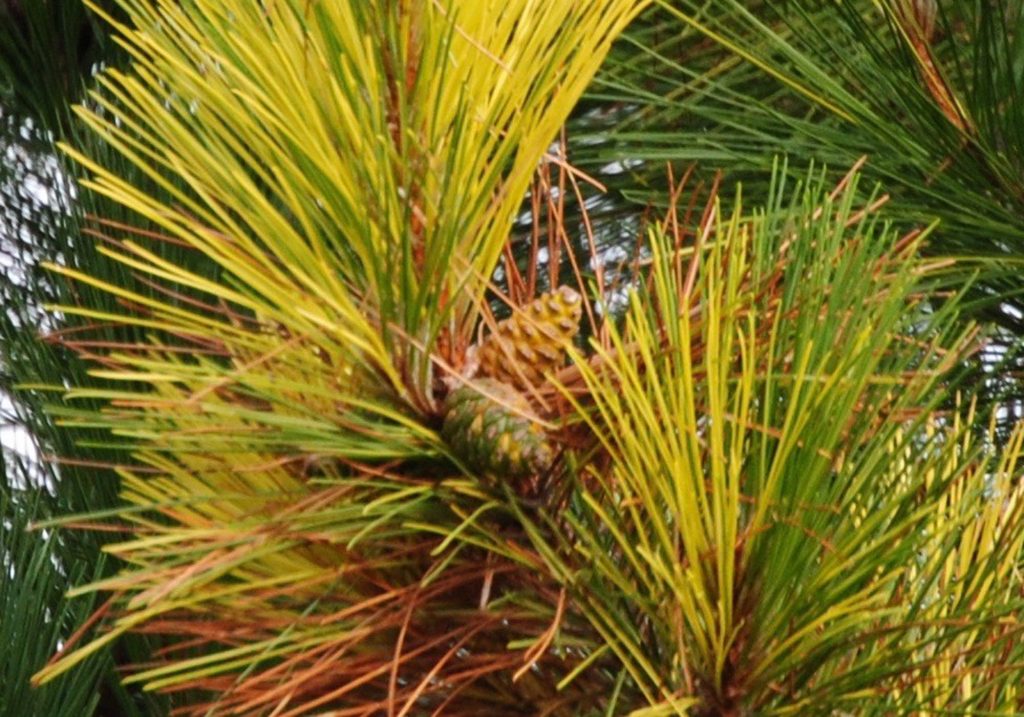 This variegated Pinus resinosa tree also produces beautiful variegated cones! We have a few successful grafts in Michigan that are starting to show their color!