About Pinus parviflora 'Ooh La La'! This Japanese white pine broom was discovered on a Pinus parviflora 'Glauca' at the Yakima Arboretum in Yakima Washington.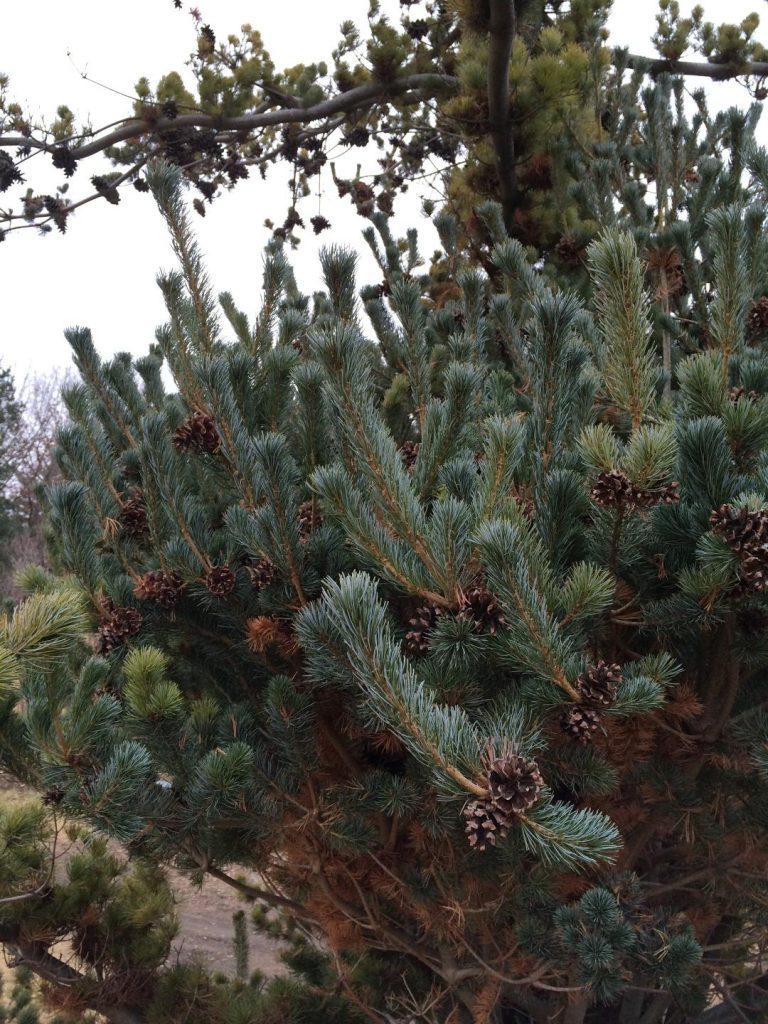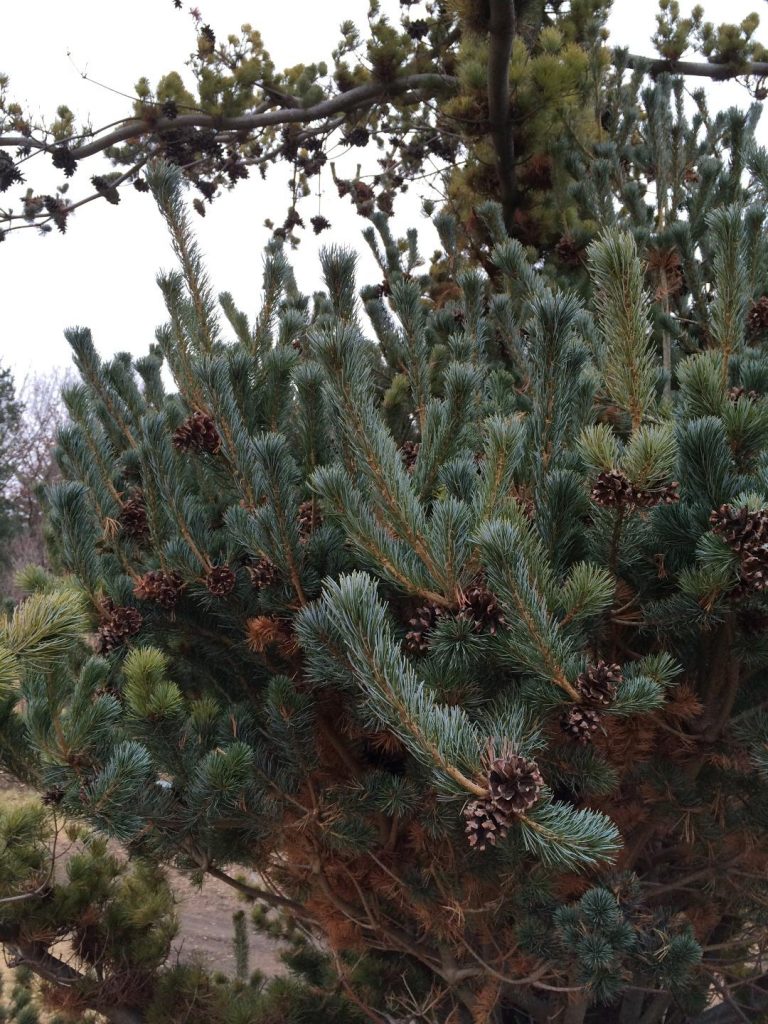 The cultivar from this broom was named such because our Pacific Northwest gardening TV celebrity Ciscoe Morris says "Oh, La La!" whenever he is excited about a plant! He was visiting the Yakima Arboretum to give a presentation, and we wanted to present him with a tree specimen of this unusual broom cultivar Pinus parviflora 'Ooh La La'!!!!
The scions from this Japanese white pine broom graft well, and the plants grow vigorously, with lots of cones! Sometimes the branches form tufts of tight growth. Candle pruning is suggested for a more compact specimen. This unusual broom cultivar is available for sale in several countries in Europe, and at the Conifer Kingdom tree nursery in Silverton, Oregon.